ISSN: 1836-1838
Date presented to Premier: 10 September 2020
---
To:
Hon Steven Marshall MP
Premier of South Australia
This annual report will be presented to Parliament to meet the statutory reporting requirements of (insert relevant acts and regulations) and the requirements of Premier and Cabinet Circular PC013 Annual Reporting.
This report is verified to be accurate for the purposes of annual reporting to the Parliament of South Australia.
Submitted on behalf of Defence SA by:
Richard Price
Chief Executive
Date 10th September 2020 Signature
---
From the Chief Executive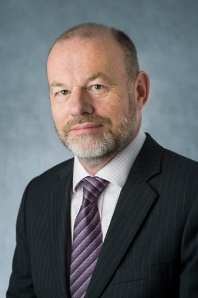 This year has again provided an opportunity for South Australia to further cement its position as the Defence State and to emerge as the centre of Australia's space industry development.
The 2019-20 financial year presented a number of unique challenges for the defence and space industries with the global COVID-19 pandemic affecting every business. The pandemic has demonstrated the importance of these industries to South Australia's economy as their ability to continue working throughout the crisis will drive the state's recovery efforts.
The COVID-19 pandemic has also seen an increased appetite for the development of sovereign capability, which aligns with Defence SA's work throughout the year to support local industry participation in global supply chains for major projects such as the Attack class submarines and Hunter class frigates. The Pacific International Maritime Exposition in Sydney in October 2019 provided an excellent platform for companies to engage with potential supply chain partners.
A key priority for the state is ensuring that South Australia has the right mix of highly skilled workers in place to undertake major defence projects. In order to do this, Defence SA commenced a number of initiatives to support the growth of our existing workforce. This involves a multi-faced approach to attract experienced highly skilled workers, upskill workers and encourage the next generation of workers to consider a career in defence and space industries.
The South Australian Defence Industry Workforce and Skills Strategy was launched in September 2019 and two Defence Industry Workforce and Skills roundtables were held with the heads of major defence companies and other key stakeholders. The Premier's Defence Industry Scholarship Program was launched for STEM university students to undertake placements within the defence industry and a new campaign to build awareness of the lifelong careers in the defence industry in South Australia commenced in June 2020.
South Australia is also in a prime position to take advantage of opportunities across the information warfare and cyber sectors and Defence SA undertook a number of stakeholder engagement activities throughout the year to support this strategic objective.
A number of exciting developments occurred for the state's space industry. South Australia again hosted two Australian Space Forums, with the February 2020 forum attracting a record more than 1000 national and international registered attendees and more than 40 exhibitors. The February forum coincided with the official opening of the Australian Space Agency and SmartSat CRC at the Lot Fourteen innovation precinct.
Defence SA's Defence and Space Landing Pad at Lot Fourteen is in place to support companies in their transition to operate in South Australia and eight companies signed agreements to establish a presence at the landing pad.
In the research sector, the Defence Innovation Partnership contributed $600,000 to projects in Round 3 of the Collaborative Research Fund. The Defence Innovation Partnership continues to create opportunities for collaboration across the Defence, defence industry and research sectors, which is vital for the industry's development.
On 1 July 2019, Veteran's SA transferred into Defence SA which created opportunities for increased collaboration across the Veteran's community and defence industry. Veteran's SA continued their support of those who have served in the Australian Defence Force and their families through the Partnerships Hub and grants program.
The defence and space industries remain at the forefront of South Australia's plans for economic growth. Through challenging circumstances significant progress was made across both industries that will provide a strong foundation for future continued success.
Richard Price
Chief Executive
Defence SA
---
Contents
Our organisational structure as of 30 June 2020
Agency contribution to whole of government objectives
Agency specific objectives and performance
Employment opportunity programs
Agency performance management and development systems
Work health, safety and return to work programs
Executive employment in the agency
Financial performance at a glance
Strategies implemented to control and prevent fraud
Reporting required under any other act or regulation
Reporting required under the Carers' Recognition Act 2005