South Australia is home to a large and varied contingent of Australian Defence organisation facilities including the Woomera Range Complex, Cultana Training Area, RAAF Base Edinburgh and Port Wakefield Proof and Experimental Establishment.
Woomera Range Complex
The Woomera Range Complex is the largest land-based test range in the world, covering 122,000 square kilometres.
Located about 500 kilometres north-west of Adelaide, Woomera Range Complex's remoteness and quiet electromagnetic environment is ideal for complex air, ground and space test activities.
The Woomera Range Complex comprises the Woomera Test Range (Air Force Test Ranges Squadron), RAAF Base Woomera and the Nurrungar Test Range.
RAAF Base Woomera provides the essential operational support to the range, and includes the airfield, hangers, technical areas and village.
The range is used extensively by Australian and allied forces, and plays a significant role in Australia's national security. With increased cooperation and joint exercises and training with the United States and other security partners, the demands on facilities such as Woomera are likely to increase. As such, additional investment of up to $600-900 million is programed to support leading-edge systems development.
A co-existence regime in the Woomera Prohibited Area (WPA), the key element of the range, ensures access and use by non-Defence stakeholders, including pastoralists, indigenous peoples and the resources sector.
Non-Defence use of the WPA is administered by the WPA Coordination Office, a joint Australian–South Australian Government office.
For further information please direct all enquiries to Department of Defence on 1300 333 362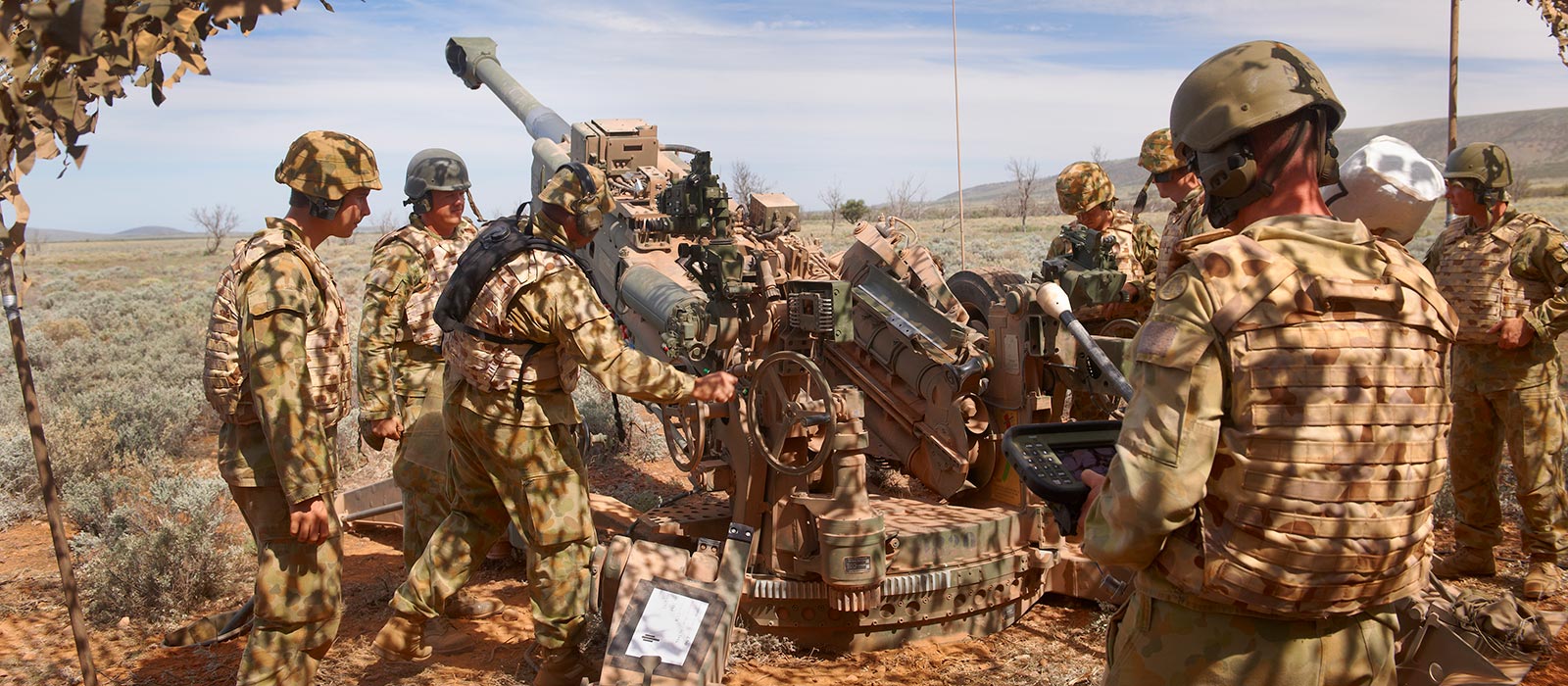 Cultana Training Area
Following a five-fold expansion to 2100 square kilometres, the Cultana Training Area is set to become the Australian Defence Force's largest training area capable of supporting combined arms exercises.
Situated 370 kilometres north-west of Adelaide on the Spencer Gulf, Cultana has the ideal terrain and climate for year-round armoured, mechanised and cavalry forces training.
The Cultana Training Area is only one of two areas in Australia able to support joint and combined training. It is primarily used for Defence training activities or operations including:
combined arms manoeuvring training
live firing of ammunition, including small arms, field and medium artillery weapons and air-delivered weapons
air mobile and airborne operations including air to ground live firing
unmanned aerial system training activities, and/or
electronic warfare training activities.
The recent $85 million expansion of the training area allows the Australian Defence Force to raise, train and sustain the land force and prepare Aust