ISSN: 1836-1838
Date presented to Minister: 27 September 2022
---
To:
Hon Susan Close MP
Deputy Premier
Minister for Defence and Space Industries
This annual report will be presented to Parliament to meet the statutory reporting requirements of (insert relevant acts and regulations) and the requirements of Premier and Cabinet Circular PC013 Annual Reporting.
This report is verified to be accurate for the purposes of annual reporting to the Parliament of South Australia.
Submitted on behalf of Defence SA by:
Richard Price
Chief Executive
Date  27 September 2022
---
From the Chief Executive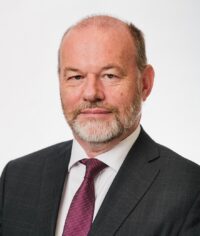 South Australia's defence and space sectors continue to be key contributors to the state's economic prosperity and future growth.
Economic opportunities across the focus areas of shipbuilding, information warfare, defence science and technology research and space were again prevalent in 2021-22.
In September the Australian Government announced the decision to move to a nuclear-powered submarine build under the AUKUS agreement, with at least eight submarines to be built in South Australia at the Osborne Naval Shipyard. This decision, along with the decision to retain the Collins class submarine full-cycle docking and life-of-type extension in South Australia and build of the Hunter class frigates reaffirms our position as the centre of our nation's naval shipbuilding endeavours.
Much of our focus as an agency continues to be ensuring that we have the highly skilled workforce and a competitive supply chain ready to undertake these major naval shipbuilding programs, as well as other rapidly growing sectors, including information warfare and space.
The South Australian Government is committed to prioritising investment in defence industry skills and the planned establishment of five technical colleges will support this. The next stage of the Line Zero Factory of the Future will see the introduction of a new $4m Manufacturing Growth Accelerator Program which will bring companies, researchers and students together to focus on 'innovative applications' of manufacturing technology.
Supporting local industry to participate in the supply chain of major projects remains a high priority for the agency. With the return of face-to-face trade exhibitions post-COVID, Defence SA had one of our most successful event attendances ever with the 2022 Indo Pacific International Maritime Exhibitions generating record interest from local industry, providing vital engagement opportunities for our SMEs with major defence primes.
South Australia also set up a dedicated South Australian Nuclear-Powered Submarine Taskforce, which will support the national taskforce to deliver an optimal pathway for the submarine program, keeping local industry capability at the forefront.
In February it was announced that South Australia will be home to a new purpose-built 737 Deep Maintenance and Modification Facility under a partnership between the South Australian Government and the Department of Defence. The new facility will solidify South Australia as the Australian Defence Force's information warfare hub, with the Edinburgh Defence Precinct the heart of the nation's capabilities. We also conducted the first Aerospace and Information Warfare forum in Adelaide reflecting the increasing importance of the Edinburgh Defence Precinct.
South Australia's space industry continued its upward trajectory, with the state heavily focussed on supporting the Australian Space Agency's strategy to build sovereign space satellite capability and the National Space Mission for Earth Observation program, with many local companies making advancements in this area.
The announcement of a new Australian Space Park will see the country's first dedicated space satellite manufacturing hub developed in Adelaide, with operations to commence in 2024. The South Australian Government has also embarked on a mission to launch its own state satellite in 2023. Access to space is important for the continuing growth of our collaborative and innovative space ecosystem, creating unprecedented opportunities for local businesses to deliver across the entire space value chain.
Supporting the development of the space workforce and inspiring our children to consider a career in STEM has not been overlooked and we are actively supporting South Australian students and young entrepreneurs through education programs, in partnership with the Andy Thomas Space Foundation, and the Venture Catalyst Space Program.
Funding for the Defence Innovation Partnership was renewed for a further four years, with a new Activator fund to fast-track specific projects that build and demonstrate capability that address our strategic opportunities. The DIP team attended major events in partnership with our three universities, providing an opportunity to showcase the talent of our researchers to potential national and international collaborators and funders.
If the COVID-19 pandemic and recent global events and geopolitical uncertainties have taught us anything it is the need to ensure we have sovereign capability across a range of industries, with defence and space at the top of the list. Critical to this is the development of local industry, infrastructure, and workforce capabilities. Significant progress was made in 2021-22 and we will continue these efforts to reinforce our position as the Defence State and centre-of-gravity for space activities in the nation.
Richard Price
Chief Executive
Defence SA
---
Contents
Our organisational structure as at 30 June 2022