ISSN: 1836-1838
Date presented to Premier: 20th September 2021
To:
Hon Steven Marshall MP
Premier of South Australia
This annual report will be presented to Parliament to meet the statutory reporting requirements of relevant acts and regulations and the requirements of Premier and Cabinet Circular PC013 Annual Reporting.
This report is verified to be accurate for the purposes of annual reporting to the Parliament of South Australia.
Submitted on behalf of the Defence SA by:
Richard Price
Chief Executive
15th September 2021
From the Chief Executive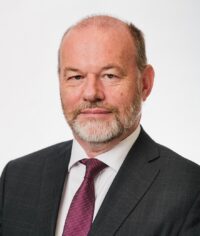 This year we have made enormous progress in positioning South Australia as an international leader in the defence and space industries, and building a more inclusive and supportive environment for veterans and their families.
Despite unforeseen challenges due to the global COVID-19 pandemic in the 2020-21 financial year, South Australia's defence and space sectors have continued to thrive and will be crucial to the state's future economic recovery.
Our main priority was ensuring South Australia's defence and space industries were positioned to emerge strong and resilient from the pandemic. Despite travel restrictions, we remained committed to strengthening international engagement and local industry participation in global supply chains on major projects across naval shipbuilding, land systems, information warfare and space. South Australian industry participated in several virtual missions and tradeshows, including Euronaval 2020 and Eurosatory 2020, while the state's capabilities were showcased at Land Forces 2021 in June.
Our vision for growth and investment in the defence and space industries over the next decade has been clearly mapped out, with the release of overarching strategies: South Australia Growth State: Defence State Sector Strategy 2030 and Space Sector Strategy. These strategies outline how South Australia will rise to the challenge of supporting our defence and space sectors and capitalising on the investment, supply chain and career opportunities.
Our first priority is ensuring South Australia has the skilled workforce to deliver major Defence projects. In order to achieve this, Defence SA launched a local and national workforce and skills attraction campaign to build a pipeline of work-ready employees for the industry. Other initiatives, like the Premier's Defence Industry Scholarships Program, have been successful in supporting the next generation to pursue careers in the defence sector.
South Australia's space industry made significant gains this year. The state again hosted two Australian Space Forums, which were well-attended by national and international guests. The most recent forum was run by the newly established Andy Thomas Space Foundation and included the largest industry exhibition in the event's history. South Australia also celebrated the opening of the Australian Mission Control Centre and Australian Space Discovery Centre at Lot Fourteen, while the South Australian Government initiated its first-ever space services mission (SASAT1) in collaboration with local industry and academia.
In the research sector, the Defence Innovation Partnership successfully secured funding to continue its work in catalysing collaborative defence research and development between industry, universities and Defence in South Australia. This year alone, the Defence Innovation Partnership awarded $1 million to projects that drive collaboration, innovation and enhance our industry's capability.
Our team within Veterans SA supported the community through challenges resulting from the Brereton Report and the announcement of a Royal Commission into Defence and Veteran Suicide. The agency continues to work across government to ensure the right support services are available at the most critical times. Increasing workforce participation of women and men with military experience has been a priority this year. A pilot Veterans SA Mentor Program was launched to connect members of the veteran community to leaders and professionals across the South Australian community. Improved visibility of veterans who work in the public sector, the largest employer in this state, will realise further opportunities for veterans across the South Australian Government.
Though 2020-21 was a challenge, significant progress across the defence and space industries in addition to empowering our vibrant veteran community paves the way for a bright future in these important and high-growth sectors.
Richard Price
Chief Executive
Defence SA
Contents
Our strategic focus
Our organisational structure as at 30 June 2021
Changes to the agency
Our Minister
Our Executive team
Performance at a glance
Agency contribution to whole of Government objectives
Agency specific objectives and performance
Corporate performance summary
Employment opportunity programs
Agency performance management and development systems
Work health, safety and return to work programs
Executive employment in the agency
Financial performance at a glance
Consultants disclosure
Contractors disclosure
Risk and audit at a glance
Fraud detected in the agency
Strategies implemented to control and prevent fraud
Public interest disclosure
Reporting required under any other act or regulation
Reporting required under the Carers' Recognition Act 2005
Number of public complaints reported
Additional Metrics
Service Improvements
Compliance Statement