Defence SA set sail for Osborne Naval Shipyard
22 July 2021
Recently, the Defence SA team headed out to the Osborne Naval Shipyard to visit BAE Systems Maritime Australia, ASC and PMB Defence. Below is an account of the day by David Eyre, Director Maritime. We acknowledge that the areas visited by the Defence SA team are on the traditional lands of the Kaurna people, and we pay our respects to their Elders, past and present.
The Defence SA team had the opportunity to familiarise themselves with developments at the Osborne Naval Shipyard precinct recently.
Starting at the brand new shipyard where BAE Systems Maritime Australia will build 9 world class Hunter class frigates for the Royal Australian Navy, the team viewed the impressive new facilities, including the steel fabrication and unit assembly hall and huge block outfitting and erection hall, which stands at a remarkable 50m tall.
We were impressed by the level of automation in the new buildings and look forward to seeing the facility and growing workforce continue to flex their muscle during the Hunter Class Frigate Program's prototyping phase before construction commences on the first warship.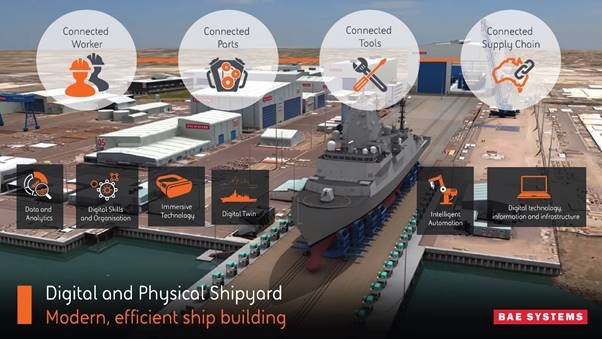 Many thanks to Jim and his senior production team including Steve, Andy and Michael who guided us around the facility and answered our many questions.
The team then moved up to ASC North, the birthplace of the Collins Class Submarines. These are arguably still one of the best Diesel Electric submarines in the world and still serving the Royal Australian Navy well now and for the next 15-plus years.
Most impressive was seeing the 77-meter vessel, high and dry in the Main Outfitting Hall, literally chopped in half as the ASC team accessed the boat's main electric motor and diesel generators as part of the 2-year Mid Cycle Docking process.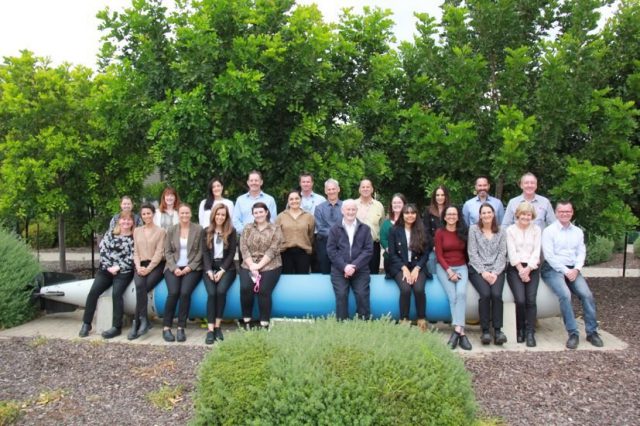 Special thanks to Stuart Whiley for hosting the team and impressing on all of us the national importance of the facility at Osborne.
Finally, we were privileged enough to tour the brand new facility for PMB Defence and receive a brief by Chief Executive Officer Steve Faulkner on the impressive new projects for the Canadian and Swedish Navies, and on work being undertaken for the UK's MOD around new battery technologies.
The facility truly is futuristic in its fit-out and functionality, and the team where gobsmacked at seeing the size of the battery for 1 Collins Class Submarine (see picture – yes, ALL of those batteries go into a one submarine).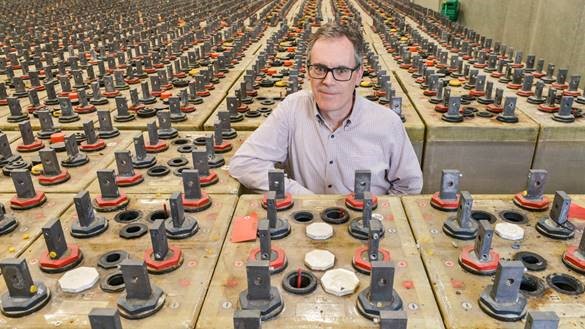 Special thanks to Steve for hosting the Defence SA team, and we look forward to hearing about future success on the Attack Class Submarine project.
A very successful tour giving the team at Defence SA an invaluable insight into the sea-borne side of South Australia's defence industry.