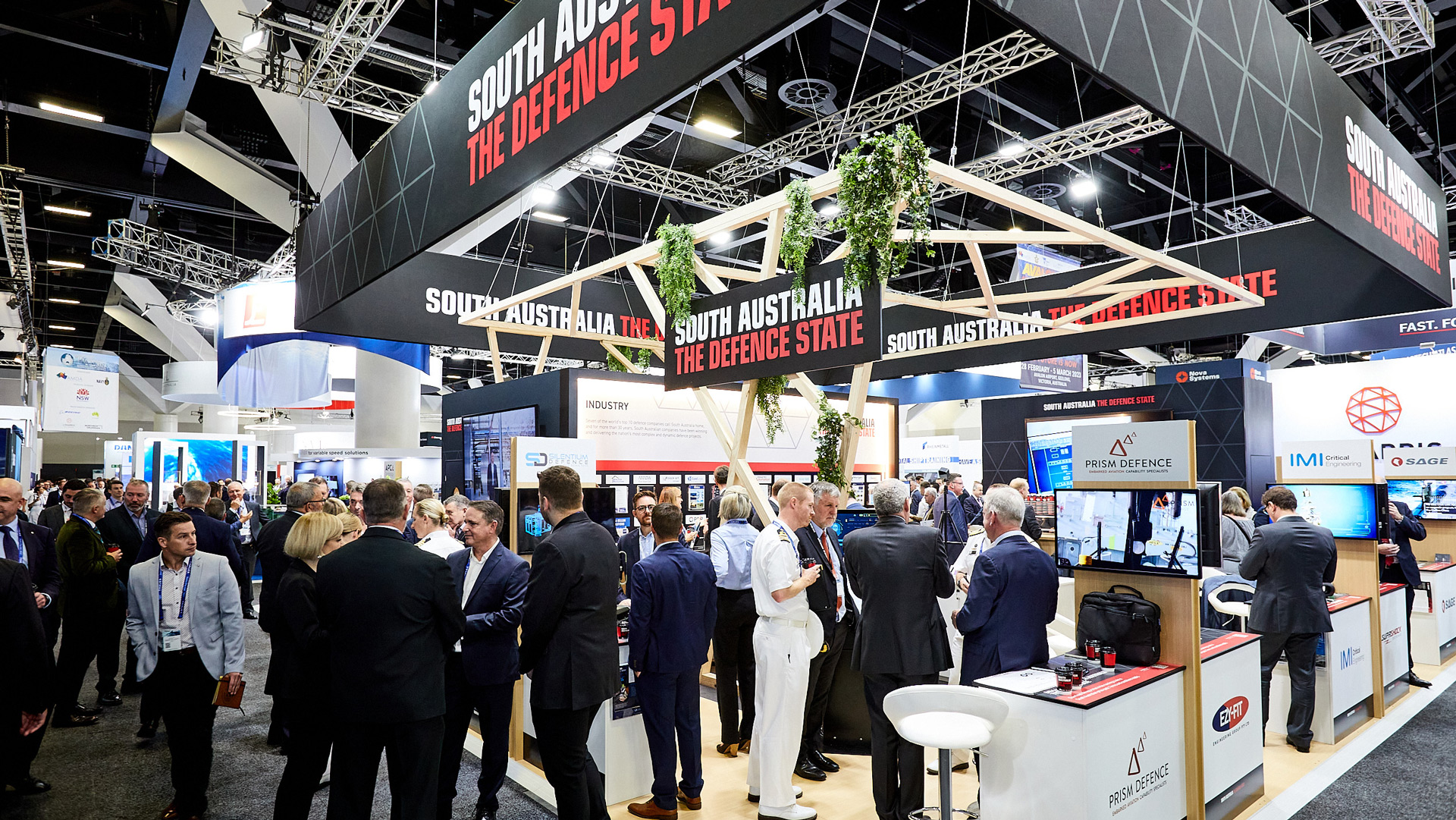 DEFENCE SA IS PROUD TO BE LEADING OUR LARGEST EVER SOUTH AUSTRALIAN DELEGATION AT THE INDO PACIFIC 2022 INTERNATIONAL MARITIME EXPOSITION, SHOWCASING THE STATE'S WORLD-CLASS NAVAL DEFENCE CAPABILITIES.
10-12 May 2022, International Convention Centre, Sydney
The biennial Indo Pacific 2022 International Maritime Exposition is the only comprehensive international exhibition of its kind in the Indo-Asia-Pacific region.
Following a hiatus in 2021, the event's return will showcase South Australia's complex naval shipbuilding and sustainment capability to global defence suppliers.
Australia's naval shipbuilding capital
South Australia has a long and proud history of delivering the nation's most complex and dynamic defence projects.
With a highly skilled workforce that includes some of the most experienced shipbuilders in the world and as the national centre for major surface combatant and submarine continuous build programs, South Australian industry stands at the ready to deliver a pipeline of naval shipbuilding and defence programs that will utilise world-leading technologies and state-of-the-art equipment and processes.
The state's maritime capabilities span the full spectrum of naval shipbuilding activities, including:
heavy engineering and manufacturing
systems design, engineering and integration
combat system design and integration
software development
ship design and engineering
commercial vessel construction.
South Australia – The Defence State, is home to a critical mass of world-class industry that is delivering specialist services and products to defence customers across the globe and playing a crucial role in contributing to the national mission to build a sovereign maritime capability of Australia.